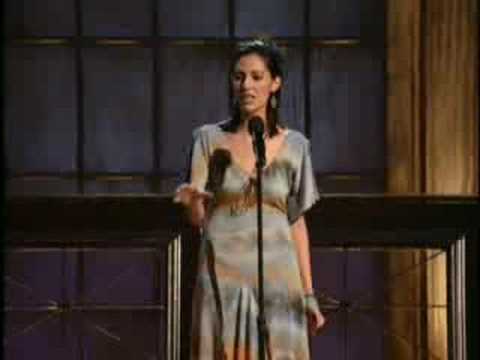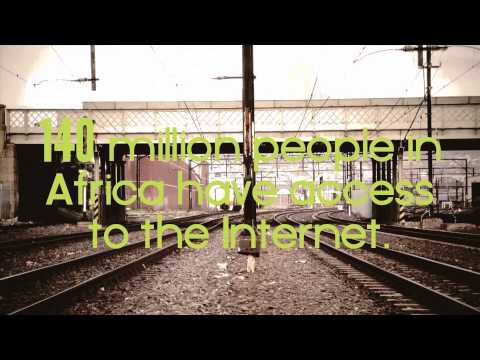 "It saddens me to see girls proudly declaring they're not like other girls –..."
– "I'm not like the other girls", Claudia Gray  (via caitsmeissner)
warsan is elsewhere.: how i take care of myself. →
warsanshire: long baths napping bill murray somali tea (cinnamon, cardamom, cloves) read the qur'an in english out loud to myself because it is a long poem don't take anything personally never assume laugh go to another town another city another country get a facial/manicure/pedicure/massage … Thank you warsan
"oh dear, men do not say goodbye, they phase you out. ignore you and ignore you,..."
– joan to peggy. venus to psyche. Speak on it
Lumumba Akinwole-Bandele: Beyond Jay Z and Bey →
lumumbabandele: Lumumba Akinwole-Bandele The recent interview with the legendary Harry Belafonte in Hollwoodreporter.com, has caused a bit of a stir. Interestingly, the controversy wasn't about Mr. Belafonte's identification of capitalism as "our enemy", or because of his belief that a Mitt Romney…
Watch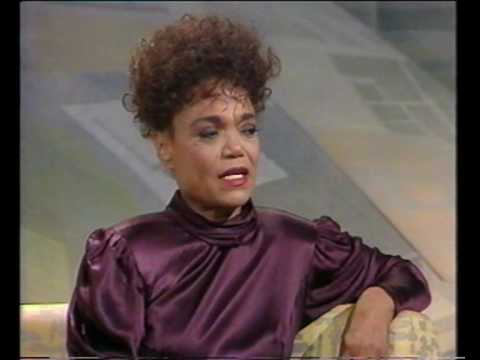 Love
Where are you?
1 tag
"Fe fe naa efe inti na, o ba tu le ka O so ne nu fu na yese Ebeti a to nti"
–
"And I can't explain why, I just love to get high Drink life, smoke the..."
– Hov - Now Blink
"Confront contradictions between your speech, thoughts, beliefs and behaviors for..."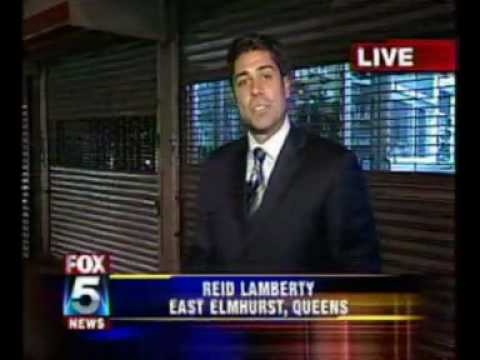 LEXOPHILES •unknown
1. A bicycle can't stand alone; it is two tired. 2. A will is a dead giveaway. 3. Time flies like an arrow; fruit flies like a banana. 4. A backward poet writes inverse. 5. A chicken crossing the road: poultry in motion. 6. When a clock is hungry it goes back four seconds. 7. The guy who fell onto on upholstery machine was fully recovered. 8. You are stuck with your debt if you...
6 Hours
ACCOMPLISHMENTS NIL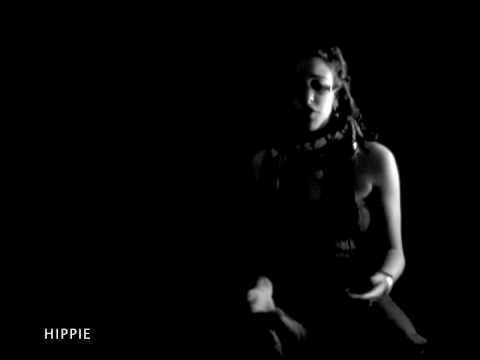 "Writers of influence are only men who express well what others think, and who..."
– Bonz Malone
That Nigga Crazy Girl. Don't Say Nothing To Him -...
Him: I don't want or have any ill will towards u,with the intention of both of us having peace,I offer u my sincerest apologie for my actions 11:25 AM
Him: When I saw u last night I didn't know whether I should have spoken to u,that didn't sit well with me,I am bigger than that didn't know how u felt, whethe 11:33 AM
Him: r u would return a greeting.I don't want to have that "fear"of rejection from u some one that I have known well over a year. 11:33 AM
Her: "for my actions" is a generic and cowardly way to put it. you hit me violently and repeatedly. 2:30 PM
Him: I can't reverse any mistakes I made concerning u/myself,hurtful things were being said,I lost control this was an aberration for me.SISTA IAM TRULY SADDE 2:42 PM
Him: N FOR WHAT I 2:42 PM
Him: DID 2:43 PM
Him: LET US B AT PEACE 2:46 PM
Him: BLACKWOMAN I WILL ALWAYS LOVE U.U TAUGHT ME MANY A THINGS U BROUGHT ME JOY, I FELT AT PEACE IN UR ABODE MANYTIMES..NOW WE ARE SEPERATED I PRAY JESUS THAT 2:54 PM
Him: U/I MOVE ON IN PEACE/PROSPERITY..... 2:54 PM
Her: I pray to jesus you get hit by a bus. Coward I have no respect or love for you. 3:01 PM
Her: Fuck you and your weak apology. fuck your false peace too. add me to the long list of people who look at you and see a worthless dumb, nigger. dont fear rejection. know it bitch. speak to me ever again in life and i will spit in your eye. 3:08 PM
Him: Tell those 1000 people what they see is a MIRACLE... IAM BLESSED that is why I can't go around hating people even when they do or say things to offend me 4:08 PM
Him: I AM TRULY GREATFUL,I KNOW WHERE GOD BROUGHT ME FROM.GOD satisfys my needs I want for nothing.I AM KING IN MY SMALL YET ILLUMINATED WORLD.THAT IS WHO I 4:08 PM
Him: AM. 4:08 PM
Her: stop texting me. 4:13 PM
Him: MY LIGHT SHINES EXCEEDINGLY THAT IS WHY I DON'T HESITATE TO HELP PEOPLE.All my bills are paid MY FINAN 4:13 PM
Him: Peace 4:14 PM
Her: your a joke. a weak hurting little boy. to say you dont smoke crack but your a desperate alcoholic means nothing. you must not be as happy and blessed as you 4:16 PM
Her: claim. be sober for a day or two or three. illusions of grander dont make what you say real. your a king who gets no respect. from anyone. not even the 4:17 PM
Him: Jesus said to the devil peace b still 4:18 PM
Her: people you call your friends. get sick, go to jail see who in kingdom is going to give a shit. fuck that fall asleep and see which one will dig in your pocket next 4:19 PM
Him: Everthing that the devil stole GOD has given back to me.. 4:20 PM
Her: jesus my ass. you call on jesus now but you wasnt thinking about jesus when you decided to put your hands on me. YOU HIT ME ass hole. OVER AND OVER AGAIN you smacked and punched me. 4:21 PM
Him: He also said don't cast ur pearls to the swine 4:21 PM
Her: your fucking crazy 4:21 PM
Him: : I ask for. Foregiveness 4:22 PM
Him: He has forgiven me 4:22 PM
Him: That. Is why I love uuuuuu 4:23 PM
Her: talk that shit to yourself. hypocrisy and blasphemy is etched in every one of the quotes you sent. hide behind your fake bullshit and convenient religion 4:27 PM
Him: Forgive us our trespassess as we forgive those who tresspass against us 4:27 PM
Him: We are all guilty of our own hypocrisy and I make mistakes will make plenty more hopefully they won't b the same ones 4:30 PM
Him: If my words are empty here is substance 100 dollar peace offering to u 4:31 PM
Her: give it to the folks at the rehab. it will serve you better 4:34 PM
Him: I love u 4:35 PM
Him: I will speak life to u,this situation has humbled me greatly.... 4:36 PM
Me: stop it. you are sick. all this shit you talking and you cant even acknowledge hitting me violently like a dog in the street. 4:37 PM
Her: destroying my shit and then acting like you have power over me. refusing to leave my home. when did you get humble dude? when? 4:38 PM
Him: Today 4:40 PM
Him: It is never too late...I have arrived 4:41 PM
Her: before or after the 100 peace offering. are you fucking serious? you might just be the simplest mutherfucker in history. so a nigga that desperate for money huh? 4:41 PM
Her: you think i think my body is that cheap that ill let a nigga hit on it and say sorry for 100$ 4:42 PM
Him: No its a simple act of kindness for some one I have hurt and offended 4:43 PM
Her: leave me alone. 4:45 PM
Him: Its easy for us to verbally destroy oneanother 4:45 PM
Him: Peace 4:45 PM
Her: it would have been easy for you to kill me and you tried. 4:48 PM
Him: No I did not 4:49 PM
Her: you punched me and smacked me and kicked me when i was on the ground. 4:59 PM
Her: you threw things at me that could have hurt me had they hit me. 5:00 PM
Her: i did not fight back and you continued to hurt me. you are a man who is bigger and physically stronger than me and you used your strength to try and destroy ME. that was easy for you. 5:04 PM
Her: you are not forgiven and you will not go unpunished. 5:05 PM
"The African is spiritual. There are certain traits and that are - and are not -..."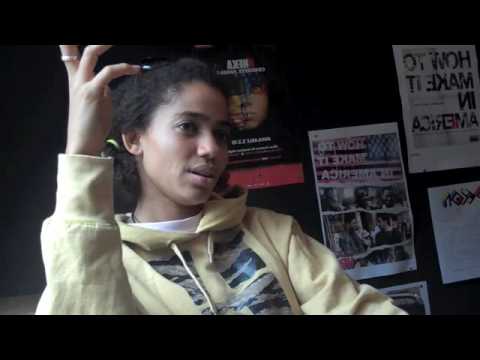 THE DAO. In A Dream on the Q Train.
I went out to Flatbush to visit my Haitian Aunty. How a Puerto Rican Black girl four generations deep in Brooklyn -by way of a little crumbling town called Camden, South Carolina- gets a Haitian Aunty ain't part of this story. All I'll say is she didn't marry no kin of mine. Now hush and listen. I'm not telling you this story for my health. Or maybe I am. So anyway,...
Consciousisms
me: What is your favorite hiphop quote-able?
him: Talib Kweli - "Your only scared to die if you ain't living right"
me: What is your least favorite slang word?
him: I got so many that I hate. 'I'm on my grind.' That just annoys the hell out of me cause everybody isn't. Oh and 'Swag, swagger, swagalicious, anything that has 'swag' in it. That's probably the worse.
me: What turns you on?
him: Stimulating conversation. Art. I was at the MOMA recently and I was looking at this peace of art and it was speaking to me. Something about textures and color and things that heighten my vibration.
me: What turns you off?
him: smoking cigs. females that smoke. and I really don't like drunkardness.
me: What sound or noise do you love?
him: The ambient sounds of nature. windy days, The park early in the morning, thunder.
me: What sound or noise do you hate?
him: I'm not fond of car alarms . and the sound of cats crying in the middle of the night freak me out.
me: What is your favorite curse word?
him: I'm trying not to curse.
me: What profession other than being an indie artist would you like to attempt?
him: Stand up comedian. I'm moderately funny.
me: What profession would you NEVER ever want to do?
him: The guy who cleans up the peep show room. No janitorial work in there. No peep show maintenance. Nope.
me: If Heaven exists, what would you like to hear God say when you arrive at the Pearly Gates?
him: 'You were right!'
"My intuition is there even when my vision is impaired. Hov"
– Recoded